Joseph H. Williams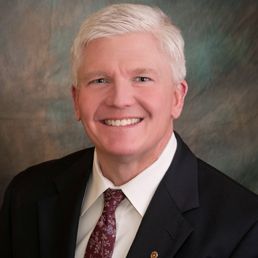 Dr. Joseph H. Williams is a board certified urologist and founding member of the Idaho Urologic Institute. A native Idahoan, he graduated from the University of Arkansas and completed his internship in surgery and his urology residency at the National Naval Medical Center in Bethesda, Maryland. Dr. Williams is also the Medical Director of the Surgery Center of Idaho
Dr. Williams specializes in the treatment of prostate, bladder and kidney cancers, erectile dysfunction, incontinence, urinary tract infections and kidney stones. His surgical practice includes radical prostatectomy, penile prosthesis, surgery for male incontinence, and kidney and bladder cancer surgeries. Dr. Williams has a special interest in the treatment of urologic cancer.
Dr. Williams was born in Idaho and raised in the Southeastern U.S. A decorated Naval veteran in the Persian Gulf during Operation Desert Storm and Desert Shield, Dr. Williams served ten years in the U.S. Navy. He has been a Boy Scout leader since 1995 and has been a volunteer for the Boise School District since 1999. He enjoys backpacking and skiing with his family and friends.
Dr. Williams also is a Certified Primary Investigator with the Association of Clinical Research Professionals. He currently serves as President of the Surgery Center of Idaho, located on the campus of Idaho Urologic Institute. He is a member of the American Urological Association and the Idaho Medical Association. He is a diplomate of the American Board of Urology. He currently is a board member on the Idaho State Board of Medicine; Secretary/Treasurer of the Board of Directors of the Ada County Medical Society; and a Director of the Idaho Physicians Network.
Dr. Williams has medical privileges at St. Alphonsus Regional Medical Centers, Boise and Nampa; St. Luke's Regional Medical Centers, Boise and Meridian; Southwest Advanced Care Hospital; and Vibra Hospital of Boise.